Mike Martin, DDS

Dr. Mike Martin received his Doctor of Dental Surgery (DDS) degree from the University of Colorado School of Dentistry in 1979, and began practicing in Collbran, Colorado. He moved his practice to Grand Junction in 1988, where he continues to practice today. He is continuously expanding his knowledge of dentistry at the Kois Center in Seattle, one of the leading institutions of advanced dental training in the nation. Through this program, he has achieved the status of "Distinguished Mentor," allowing him to act as a counselor to other dentists. Dr. Martin prides himself on practicing the highest quality of dentistry available, and his advanced training allows him to provide a number of services that many other dentists refer to specialists.
Dr. Martin is a member is the following dental associations:
Dr. Martin is dedicated to your comfort and oral health. As a dentist, he provides individual care for each patient, designing custom treatment plans that work for their life and maintaining open communication so that he can provide dental options that meet your needs and resolve your concerns.
When not in the office, Dr. Martin enjoys spending time with his wife, son, and daughter, appreciating the many outdoor opportunities available in western Colorado. Some of their favorite activities include river rafting, skiing, hiking, and camping.
Meet Our Team

Horizon Dental Care centers around a friendly, caring team of dental professionals who are committed to meeting your personal dental needs and ensuring the utmost comfort during your treatments. We are dedicated to providing you with personal attention, communication, and trust. When you visit our practice, you can relax and know that we will provide you with all the available options for your dental care, and design a unique treatment plan that will offer you outstanding care. We welcome you to contact us at 970-245-3633 to learn more about dental care in Grand Junction, Colorado, and to make your appointment with our dentist. We look forward to meeting you!
Mallory – Dental Hygienist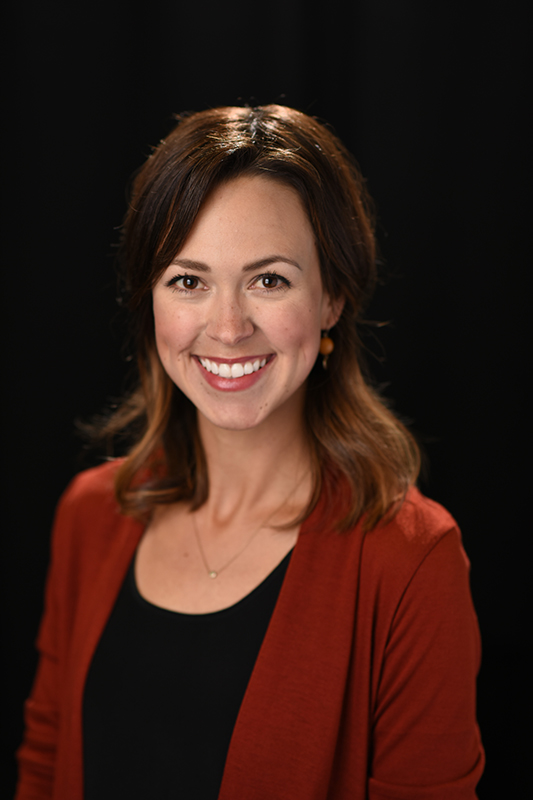 Mallory was born and raised in southeast Missouri, but truly feels at home here in the Grand Valley. She started practicing dental hygiene in 2010 after graduation with honors from Ozarks Technical College in Springfield, Missouri. Mallory joined our team in the fall of 2014 after moving to Grand Junction with her husband, Kyle, and their dog, Gus.
She has fully embraced the Colorado outdoor lifestyle. During the winter months, Mallory enjoys cross-country skiing on the Grand Mesa mixed with warm days hiking red rock in Utah. On weekends in the summer, you can find her exploring the high country in the San Juan Mountains.
Pat – Business Manager

Pat has lived in Colorado since 1974 after graduating with a degree in nursing, she moved to Grand Junction in 1979. She has been involved with the business side of dentistry for 20 years. Pat understands how dentistry can transform a person's smile and improve their quality of life. She excels at interacting with patients, helping with their treatment plans and financial arrangements. In her leisure time, she enjoys spending time with her family, hiking in our canyons and mountains, and rafting in our many rivers.
Sara Jo – Remote Office Manager

Sara Jo has been working in dentistry since 2000 and started with Horizon Dental Care in 2008. After assisting Dr. Mike Martin in the office for two years, a move changed her position to working remotely. She has been able to expertly help patients navigate their dental insurance and understand their treatment plans and financial options from Texas, Kansas, and now Louisiana. Sara Jo feels the best part of her job is getting to be a part of a dental office that knows dentistry is not just about teeth. In her free time, Sara Jo enjoys spending time with her husband and two children, the outdoors, and the many festivals Louisiana has to offer.
Emily – Dental Assistant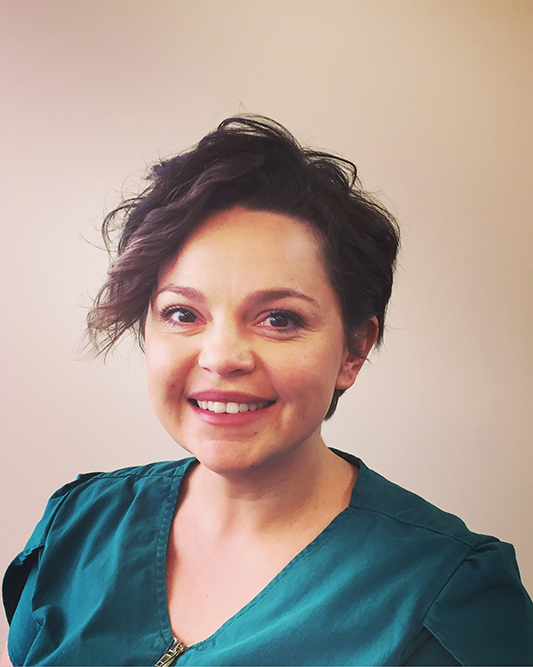 Emily began working as a dental assistant in 2005, and has been with Horizon Dental Care since the summer of 2016. She is proud to work with Dr. Martin, and loves being a part of providing patients with gorgeous dentistry and spending her days with our patients and staff. She helps our patients feel relaxed and looking forward to their next appointment.
Emily is married to her best friend and is the mother of two daughters.